About Larkham and Pike Estates Ltd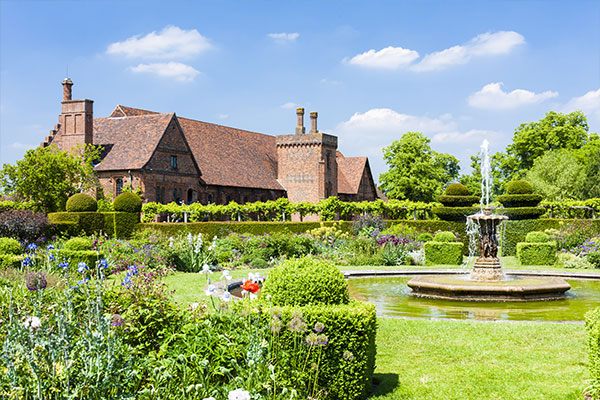 Larkham and Pike Estates are leading independent estate agents in Hatfield providing dynamic sales, lettings and property management services. We are proud to be fully independent, and without any franchise directives or a costly network of branches to consider we are therefore free of corporate constraints and have greater flexibility in our approach when dealing with our customers and the service we provide to them, before, during and after concluding our transaction. This means we can solely focus on what you, our clients, want from an estate agent.
With over 80 years combined experience of the property and sales sector, we are committed to the values of a customer oriented service and professionalism. This, combined with extensive sector knowledge and vigorous marketing techniques, ensures our customers realize their needs exactly. In addition, the majority of our team lives in the Hatfield and surrounding area enabling our team to accumulate an intimate and long standing knowledge of the local market. We pride ourselves in our unrivalled local knowledge and long established client base achieving excellent results for our customers whether you are a seller, buyer, landlord or tenant.
We are proud that so much of our business is now from recommendation and repeat business. We very much want to achieve a customer for life business. The success to date has been from hard work and the focus of a team that prides itself on being able to deliver results. We are measured by our clients and believe that every home and every person is individual. Above all, delivering our service in an honest, approachable and reliable manor is a key driver to our business ethics.
Larkham and Pike Estates is dedicated to providing service that is second to none for all our customers which is enhanced by our pro-active approach, customer focus and the quality performance of our expert team. We offer professional and effective advice which exclusively covers Hatfield and surrounding areas. Our values, which are traditional, combined with the latest award winning software, mean that maximum and effective exposure can help us to assure you of the very finest marketing package for your home. At Larkham and Pike Estates we offer a credible, professional and now very established market leading estate agency business where experience and service still count. We want to be here for the future so getting it right today means everything. We take pride in delivering the very best possible service to all our clients whatever their individual needs.
We understand that your property is a vital asset and that is why we will take every care to ensure that your property is marketed using the most up-to-date and effective methods so as to achieve the highest value for your property.
Buying or selling a property is likely to be one of the most important and expensive transactions you will make. With this in mind we aim to make the whole process as smooth as possible from the moment we begin marketing a property through the stages of negotiation and then progressing the sale to its completion.
From the very first viewing of your property we will handle all aspects of negotiation, liaison and follow ups at every stage of the sale. We will ensure that all parties are kept fully informed of the sale's progress and will be responsible for liaising with the relevant mortgage companies, surveyors and solicitors involved in the sale. With our careful attention to detail and a very real understanding of today's market, we offer you the most experienced team in the area to market your most valuable asset.
Prevailing market prices for properties are determined by many different factors. Our ability as one of the leading independent estate agents in Hatfield is to combine our local market knowledge with your personal requirements from the sale to make it as accurate as possible in the face of these constantly changing market forces, and to keep monitoring it to ensure it remains competitive. It is important because an accurately priced home will be much more appealing and generate more interest from potential buyers. We will always give a realistic market appraisal and one that's geared towards your timescale. We also have a strict office process that ensures we maximise every opportunity, helping us to sell your property.
Our prospective buyer database is rapidly expanding, and we have many purchasers looking for property in Hatfield and surrounding areas.
We're passionate about what we do at Larkham and Pike Estates and we will always strive to get you the best possible price we can. To help us do that we feel we have created a very distinctive and eye-catching brand, with great 'For Sale' boards and we will always give your property the maximum exposure it needs in order to sell.
The way people choose to search for their home and the property market has changed dramatically in the last 10 years. This is evident by the success of big industry names such as Rightmove & On The Market and all of our clients' properties are listed on these market leading nationwide website portals to ensure the maximum exposure to the widest possible market. This means that the boundaries of an independent agent that once meant limited exposure nationally and indeed globally have been eradicated. We consistently sell to and have genuine enquiries from buyers in London and throughout the UK and we have genuinely sold property to people in Australia and North America.
The use of quality photography and floor plans ensure your property is presented at its best to all potential buyers showing the layout of accommodation and the overall floor space available and by using the latest communication and estate agency IT software we are able to communicate with buyers instantly via SMS text or email as soon as we are instructed on a property.
We aspire to best practice at all times and as such Larkham and Pike Estates are members of The Property Ombudsman for Estate Agents (OEA), National Association of Estate Agents (NAEA) and Association of Residential Letting Agents (ARLA). Additionally Larkham and Pike Estates are a member of The Dispute Service Ltd and a supporter of the Partnership Accreditation for Landlords (PAL) , thereby providing our tenants, landlords, buyers and sellers with full assurance of the highest levels of customer service.